Drab to fab
New buildings and updated classrooms transform the student learning experience
As UC Davis welcomes more and more students to campus, Design and Construction Management has been hard at work building new and upgrading old classroom space to provide the best environments for teaching and learning.  
New classrooms provide modern teaching spaces
The most notable of these efforts, the Teaching and Learning Complex (TLC), adds 98,000 square feet of new, state-of-the-art general assignment classroom space beginning in the spring 2022 quarter. The four-story facility will house nearly 2,000 seats spread across an auditorium and 22 classrooms. 
'Signature Beam in a Signature Building'
"It is one of the largest classroom buildings on campus, and it is going to be, I think, the premier classroom building on campus," said Ken Burtis, former faculty advisor to the chancellor and provost. 
The TLC is the first new general classroom building on the Davis campus in more than 50 years.  It joins the recent construction of California Hall and the updates to Walker Hall and Cruess Hall as part of a larger initiative to serve faculty and students with modern, flexible spaces.  
In order to accomplish this, Debra Smith, the project manager for the TLC and California Hall, gathered feedback to "understand what the faculty and students are looking for to make the most successful learning environments." 
"We took the outreach and what we learned during California Hall into the TLC project design to include inclusive environments, student study areas, and increased flexibility for new teaching pedagogies," Smith said. 
Classroom renovations cultivate student comfort
Constructing new classrooms is only one way the university is providing improved instructional spaces. An ongoing classroom renovation program is updating existing general assignment classroom space — classrooms and lecture halls centrally managed by the Office of the University Registrar that host a wide variety of courses — to serve the evolving needs of students and faculty. 
"Through the renovations, we're providing learning spaces for the campus community that reflect the best pedagogical practices out there," Flores said, "We're creating conducive environments for learning, where students can be comfortable and instructors are equipped for different kinds of teaching." 
130 classrooms and lecture halls, encompassing 132,000 square feet and 6,700 seats, have been renovated through the General Assignment Classroom Renovation Program since it began in 2016. The program encompasses a wide range of work from full renovations — which represent a majority of the work — to minor repairs. 
"We provide new seating and cutting-edge audiovisual and data technologies and update aesthetics in terms of colors, lighting and the layout of boards to create accessible and flexible learning environments," said Eric Paulantonio, the Design and Construction Management associate director of project management for the Special Projects Group, who is leading the classroom renovation program. "We're a world class institution and our classrooms should be in line with that."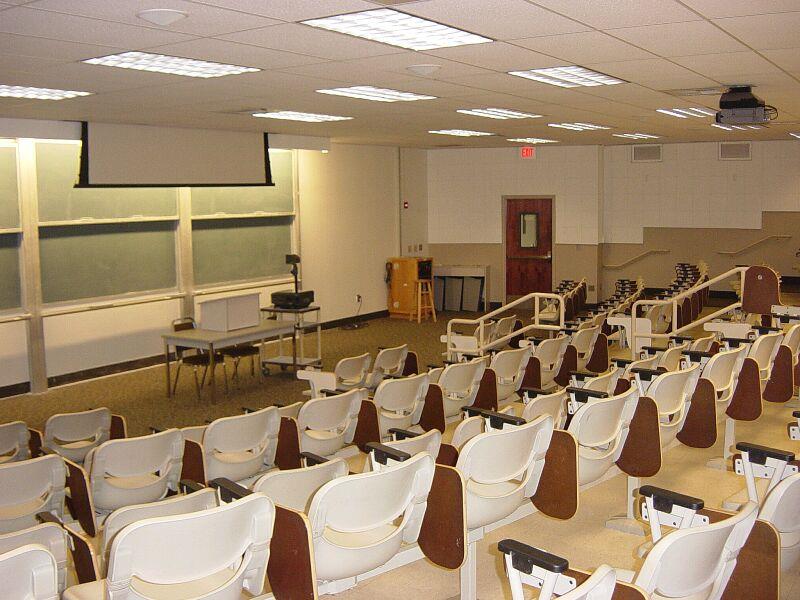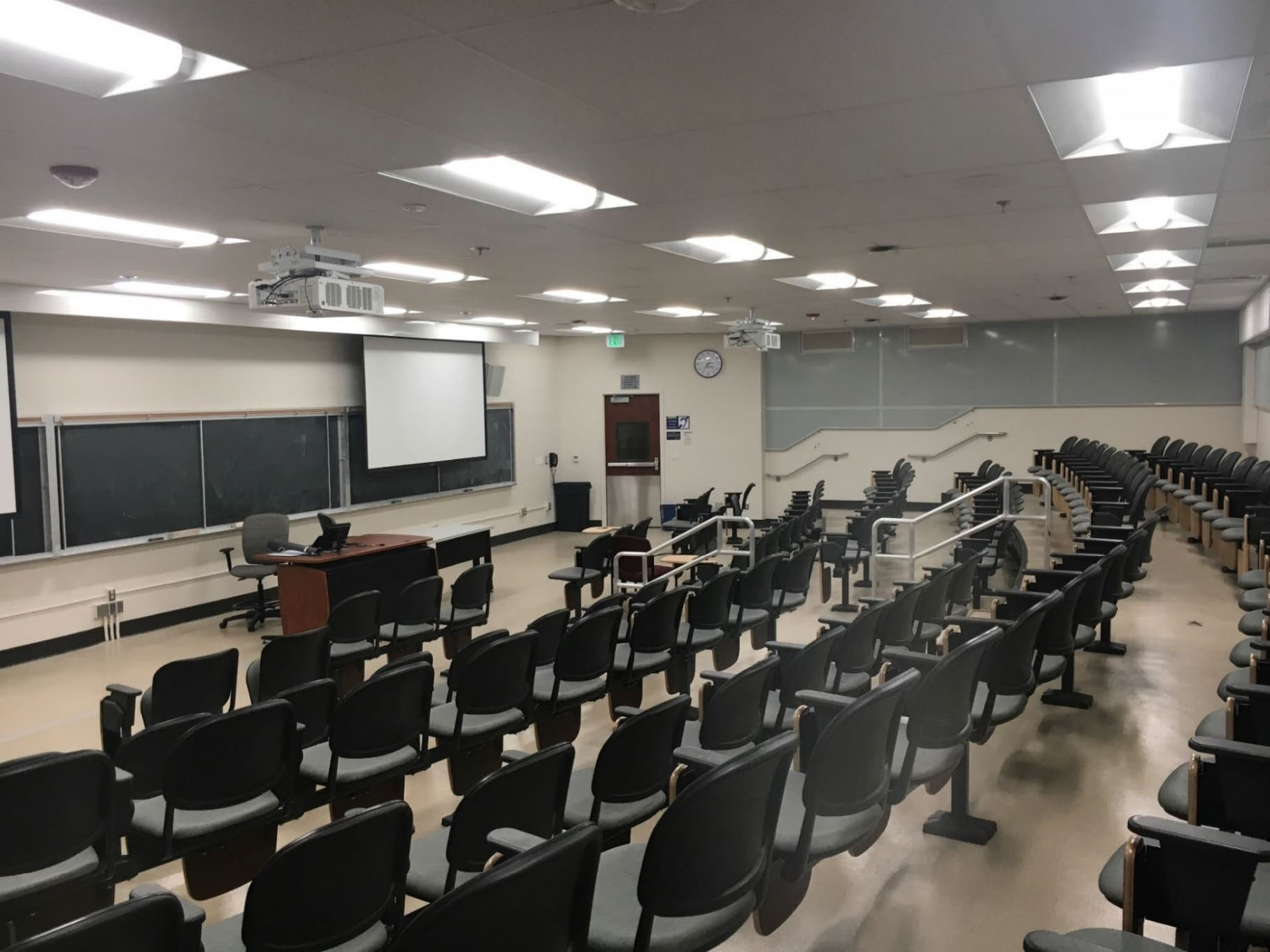 Accomplishing these renovations requires collaboration at every step, according to Paulantonio, especially with the Classroom Work Group — which oversees instructional facilities and has representation from DCM, the Academic Senate, Facilities Management, the Office of the University Registrar, and Budget and Institutional Analysis.  
"We worked with the Classroom Work Group to tackle high level issues, such as whether to use white boards or chalk boards; with IET and Facilities for upgrading AV tech; with Police and Fire for access and safety; and with Sustainability for placing recycling bins," Paulantonio said. 
Various classrooms and lecture halls in Young Hall, Giedt Hall, Kemper Hall, the Chemistry Building, Hoagland Hall, Everson Hall, Shields Library, Bainer Hall, Storer Hall — plus (almost) all the classrooms and Olson Hall and Wellman Hall – have undergone renovations, including furniture replacement, lighting and energy efficiency improvements and safety upgrades. All the changes, like more inclusive seating and the cultivation of "light and airy" aesthetics, were informed by an effort to maximize comfort in support of student success. 
"When a student is comfortable and feels an emotional security, they can focus on learning," said Matt Traxler, the associate vice provost for academic planning and chair of the Classroom Work Group. 
Sometimes these changes also mean adjusting the capacity or size of a classroom. In some instances, the project team was able to add seats to a classroom or lecture hall during renovations. In Chemistry 179, an existing projection booth was removed from the back of the room, and in Wellman Hall, the team was able to relocate some storage space to expand the front of the room. Another renovation in Wellman Hall involved taking down a wall between two very small classrooms to develop a single, slightly larger classroom of a size that is very useful and in high demand on campus.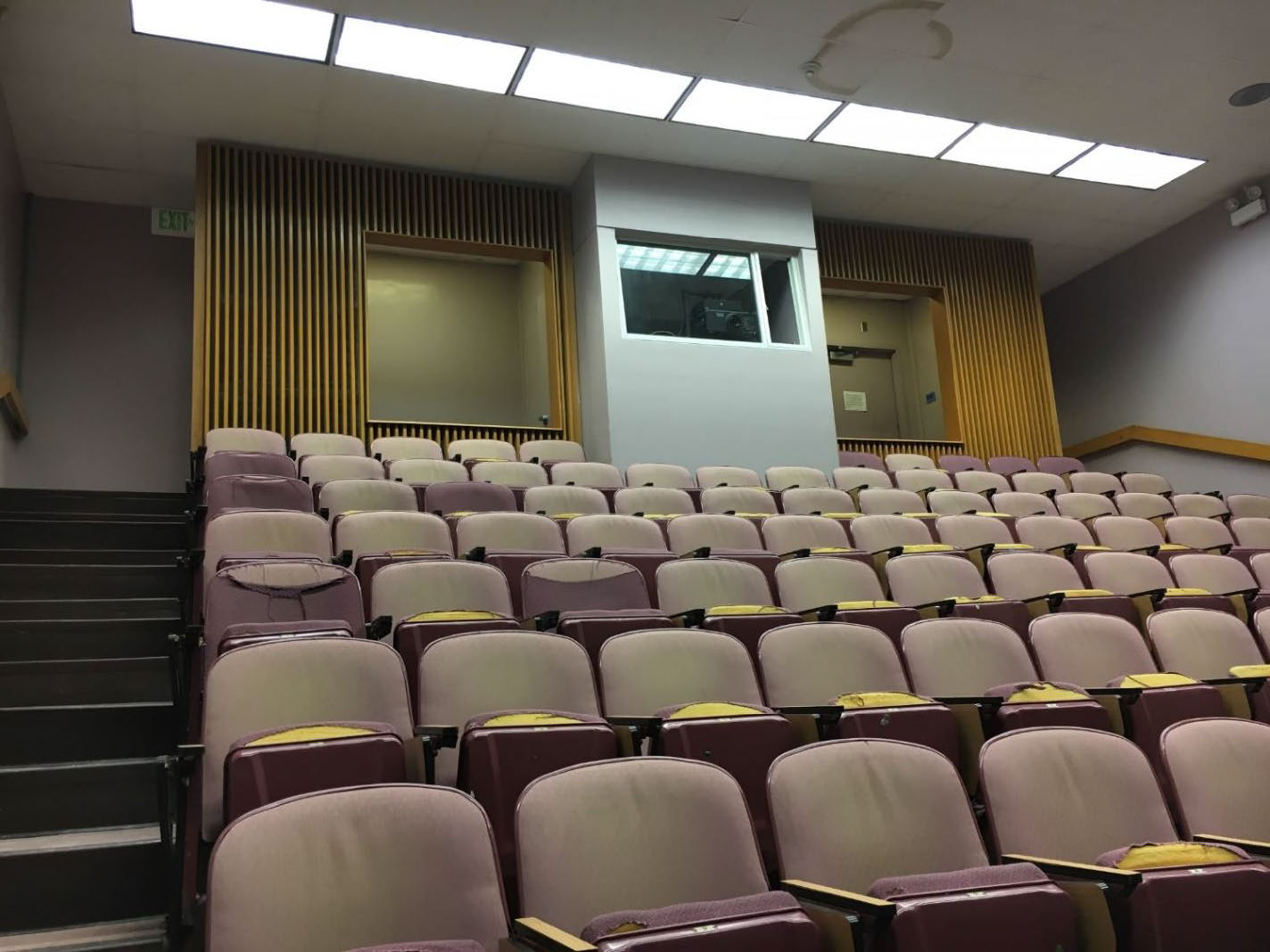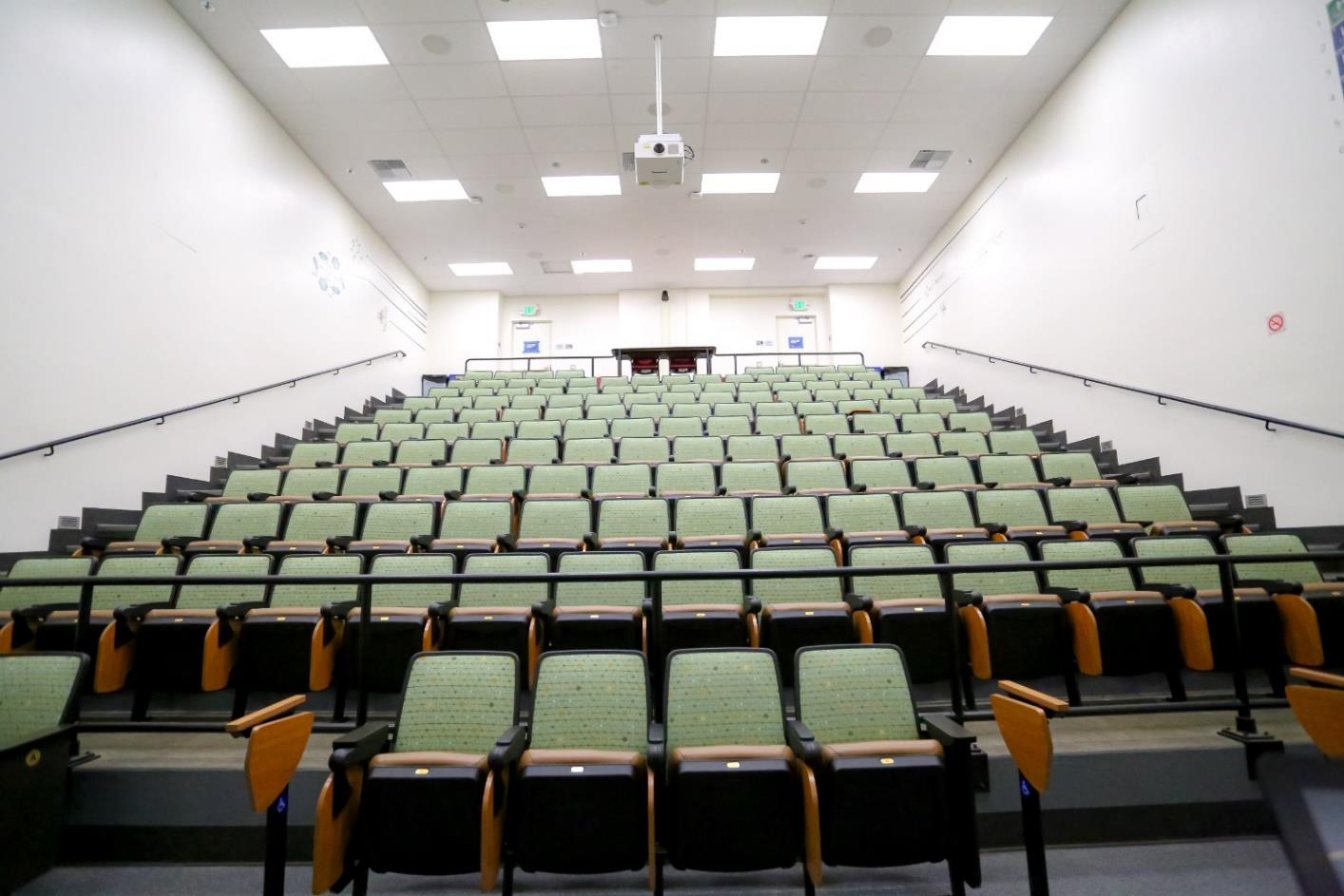 All the work done through the classroom renovation program was completed at a fraction of the cost of constructing new classroom space. Even with a limited budget, the changes have big impacts, according to classroom feedback. In a 2018 faculty survey, several respondents described classrooms that had not been renovated as "embarrassing," and, on a 1 to 5 scale where 1 is the best, classrooms before renovations scored an average of 2.8. After renovations, classrooms scores increased to an average of 1.8. One professor described the renovations to Everson Hall 176 as "absolutely fantastic."  
"We've walked through classrooms after renovations with faculty who teach there and can barely believe it's the same place," Flores said.  
In some cases, the classroom renovation program encompassed updating hallways, bathrooms and lobbies too.  
"Getting to class in some of these buildings could be oppressive … [and] impact your learning experience," Traxler said. "We worked within the constraints of lack of access to natural light, to create better lighting environments, promoting comfort and security." 
Six buildings underwent lobby renovations based on student feedback, including upgraded Wi-Fi, electrical, seating and tables. Paths of travel outside of some buildings were also improved to ensure they meet modern standards for accessibility.  
Most of the planned construction through the classroom renovation program is complete. The remainder of the program includes renovations to the basement level classrooms in Wellman Hall, plans for major renovations in 11 classrooms and two lecture halls, and additional minor repairs. As the General Assignment Classroom Renovation Program wraps up, the team has set its sights on teaching labs as potential sites for future bold and cost-effective renovations. 
Teaching lab renovations

next on the docket
Courses in teaching labs often necessitate smaller class sizes. Limited lab spaces for required courses create potential bottlenecks for students trying to complete their degrees. A teaching lab renovation program would work to address this problem by cost-effectively restoring existing lab spaces and optimizing utilization.  
"Unlike general assignment classroom space, which host a wide range of classes across disciplines, teaching labs are usually managed and scheduled at the department level and are driven by the specific nature of study," said Jim Carroll, associate vice chancellor and university architect at DCM. As such, these labs often require specific equipment to facilitate learning, and renovations would come with a variety of complexities. 
"Through the General Assignment Classroom Renovation Program, we were able to create a template that became really useful in completing classroom renovations on a limited, summer-only construction schedule," Paulantonio said. "We will have to take a different approach for each project when working with teaching labs." 
The team behind the current classroom renovation program successfully completed a pilot renovation of the teaching lab at Storer Hall 1343, potentially a first step in the next evolution of teaching spaces at UC Davis. Find out more about ongoing and upcoming classroom projects, and other impactful work DCM is doing around campus, in the latest Capital Project Report.
Primary Category
Tags