About this Project
This state-of-the-art, four-story facility is designed to serve thousands of students each class period. The Teaching and Learning Complex (TLC) will help meet current demand for classroom space, accommodate future growth and provide faculty with the cutting-edge tools and technologies to respond to a variety of teaching styles and enhance educational research.
Selecting this site helps keep the center of campus active as a hub for student instruction, informal gathering and faculty research all near one of our campus's major alternative transportation terminals, parking and popular amenities like The Silo, Student Community Center and the planned future development of a Science Hub.
Sustainability: A canopy of photovoltaics provides shade to the outdoor stadium seating area while offsetting the building's energy use.

Interdisciplinary Classrooms: Small, medium and large classrooms can each be configured to accommodate a variety of teaching styles.

Collaborative Learning Spaces: The TLC includes multiple areas for informal gathering and collaboration complete with white boards, study spaces and post-class discussion nooks.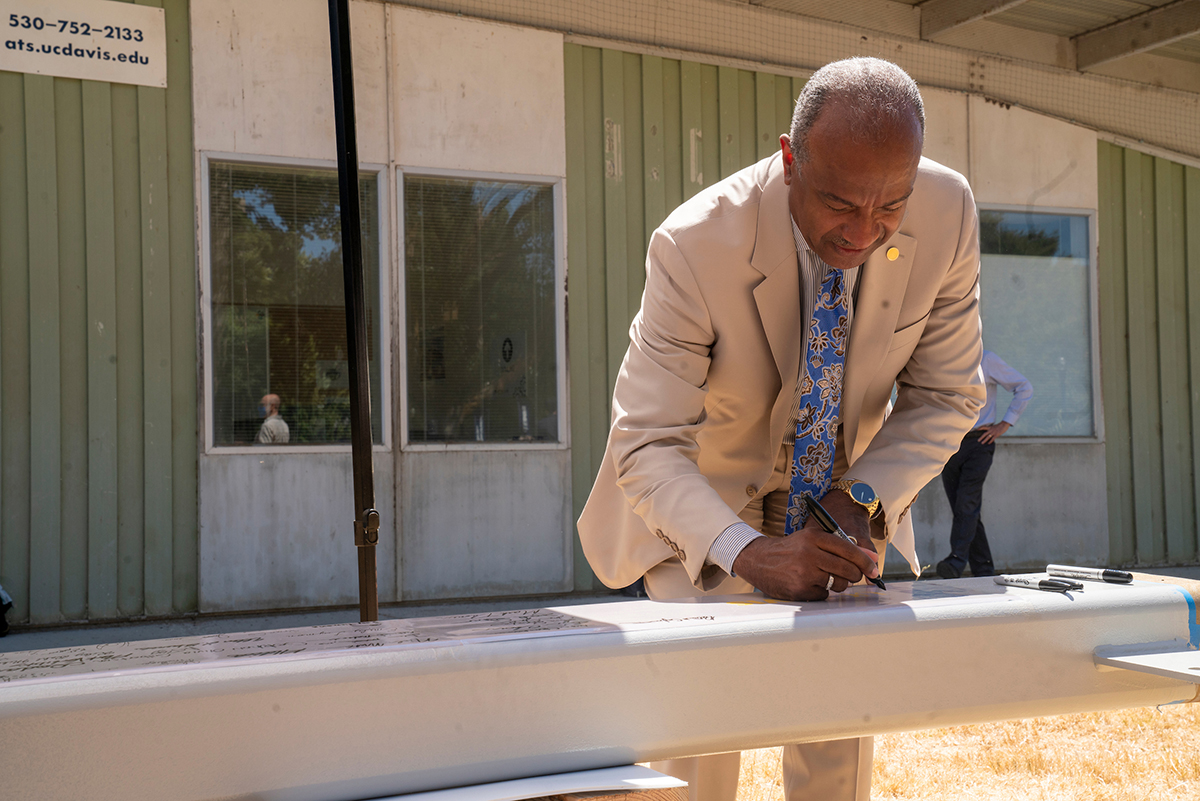 Signature Beam, Signature Building
Dateline  |  September 1, 2020
Tags