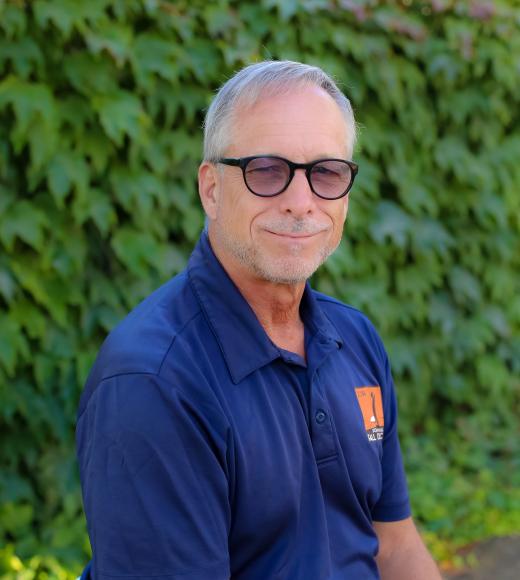 Position Title

Sr. Construction Administrator
Bio
Bill Varley, electrical inspector and senior construction administrator, is retiring after 20 years. His career in the electrical industry spans 50 years, beginning in high school when he worked in electrical supply stores. After becoming an electrical assistant for a summer and a lighting technician for some east coast bands, Bill studied at Connecticut State in an electrical apprenticeship program. Two years after graduating, he became a licensed contractor before eventually ending up at UC Davis. He's loved the job security, benefits, professionalism, department management and their respect for staff. He will miss the interaction with contractors and camaraderie among his co-workers.
"It has certainly been a great experience and the longest I have ever worked for the same employer. I have lost count of the buildings, sports fields, roadway and bridge projects that I have been involved in."
Bill recalls the days when the main office at Architects and Engineering (now Design and Construction Management) was located in "The Barn'' next to Giedt Hall. Some of his favorite times were at the lunches, barbeques and retirement parties, also noting that the quarterly staff meetings were always fun too — especially pre-COVID.
"I'm looking forward to taking some time to travel around to many national parks and maybe a cross-country drive to visit sights, family and old friends. Then, hopefully, lots of fishing when we return!"
In his absence it is best to contact Aaron Knapek.
Tags