About this Project
UC Davis is engaged in the most ambitious student housing construction initiative in its history, which aims to support a strong sense of community, offer multiple on-campus living options and provide easy access to academic resources.
The Orchard Park Redevelopment Project will provide at least 200 innovatively designed two-bedroom units for students with families, plus housing for more than 1,000 additional graduate students – four times more students than the original development. Students who live here will enjoy easy access to the Activities and Recreation Center, multiple shopping options, open spaces with heritage oaks and outdoor amenities for children and adults.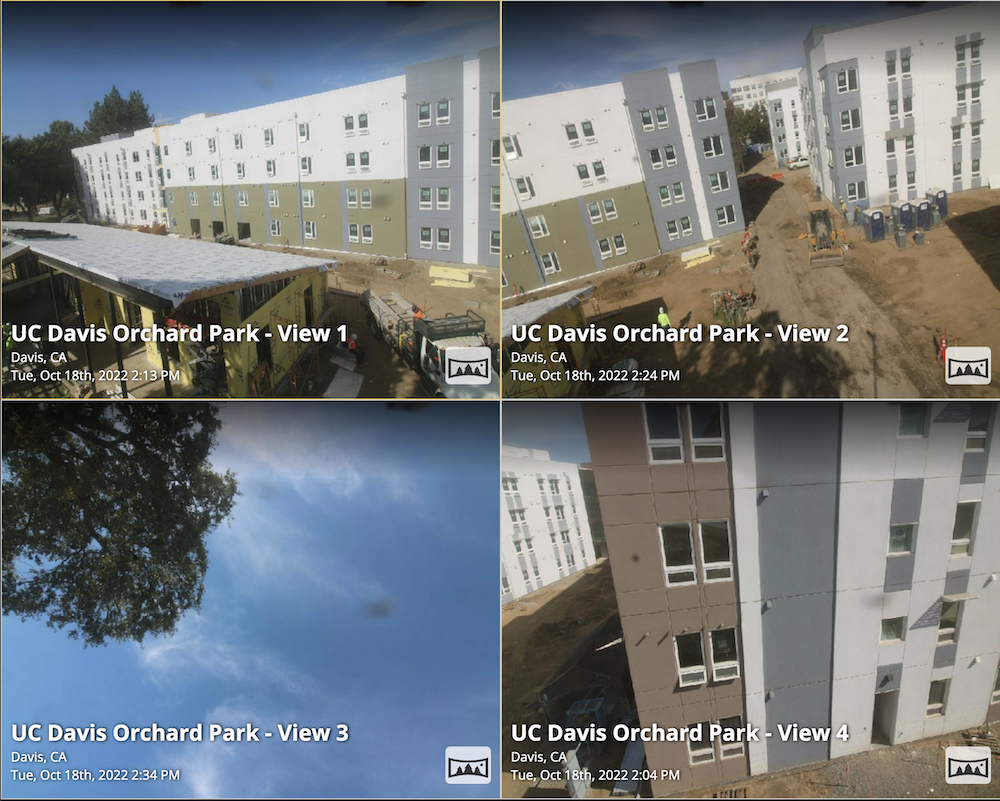 Orchard Park construction
See timelapses of different views of the construction at Orchard Park.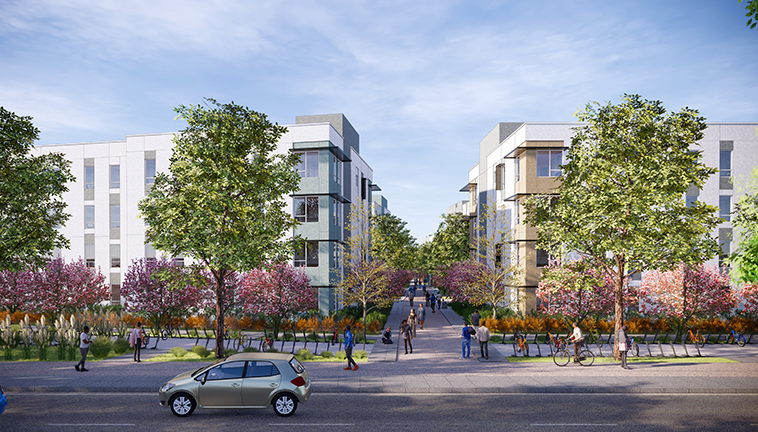 More about Orchard Park
UC Davis Student Housing and Dining Services' website features an extensive amount of information about this important project including updates, design drawings and FAQs.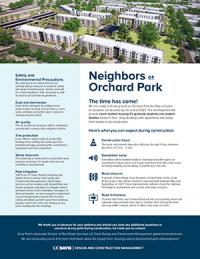 Information for Neighbors of Orchard Park
Download a .pdf with more information about project impacts, safety and environmental precautions and detours.
Detours and Road Limitations
Below you will find a map with an overview of detours, road limitations and road closures associated with this project. To see a larger version, right click on the image and open it in a new tab. This map is also located on page two of the "Information for Neighbors" .pdf shown above.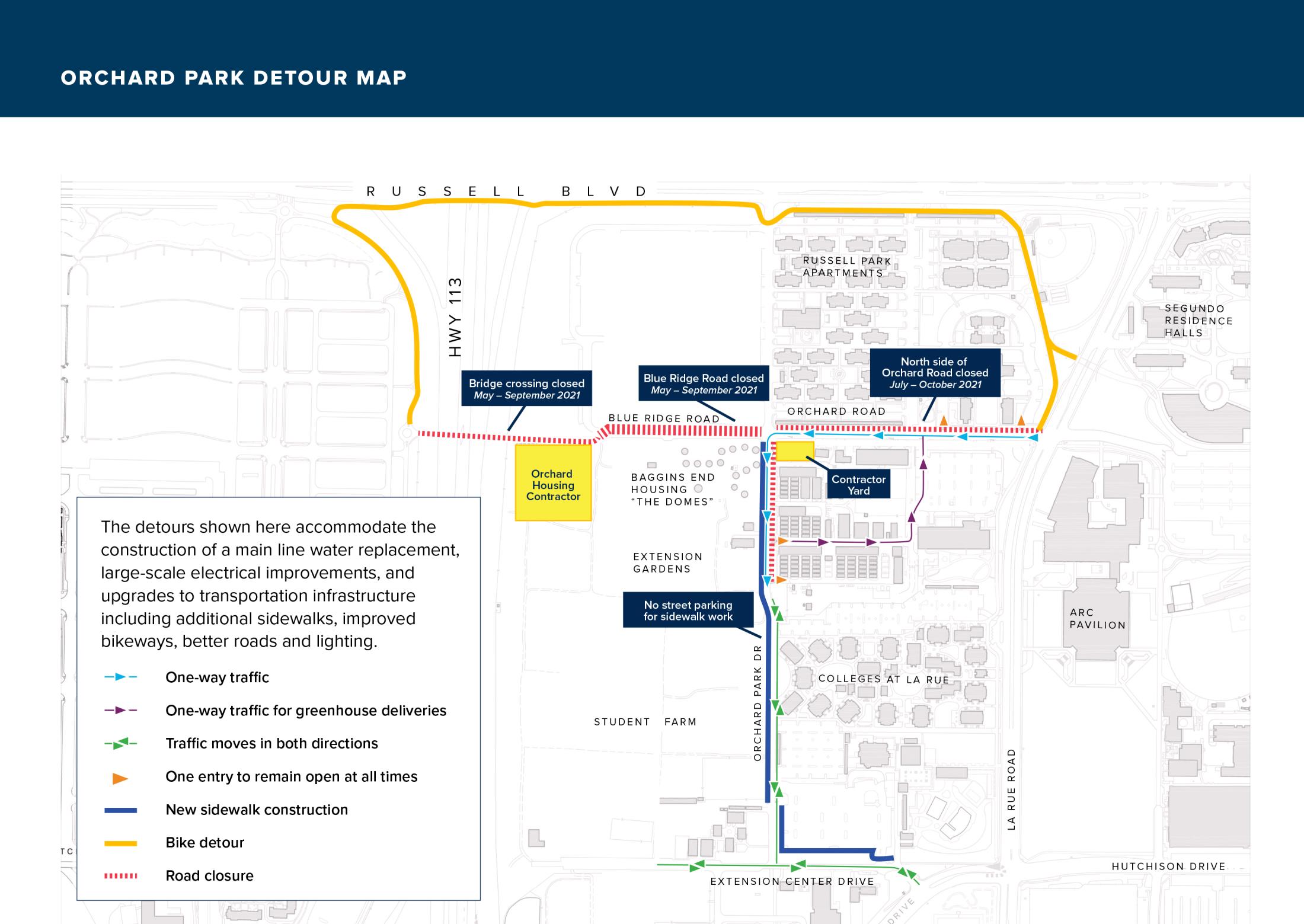 Tags