Staff Profile: Jenny Fortuna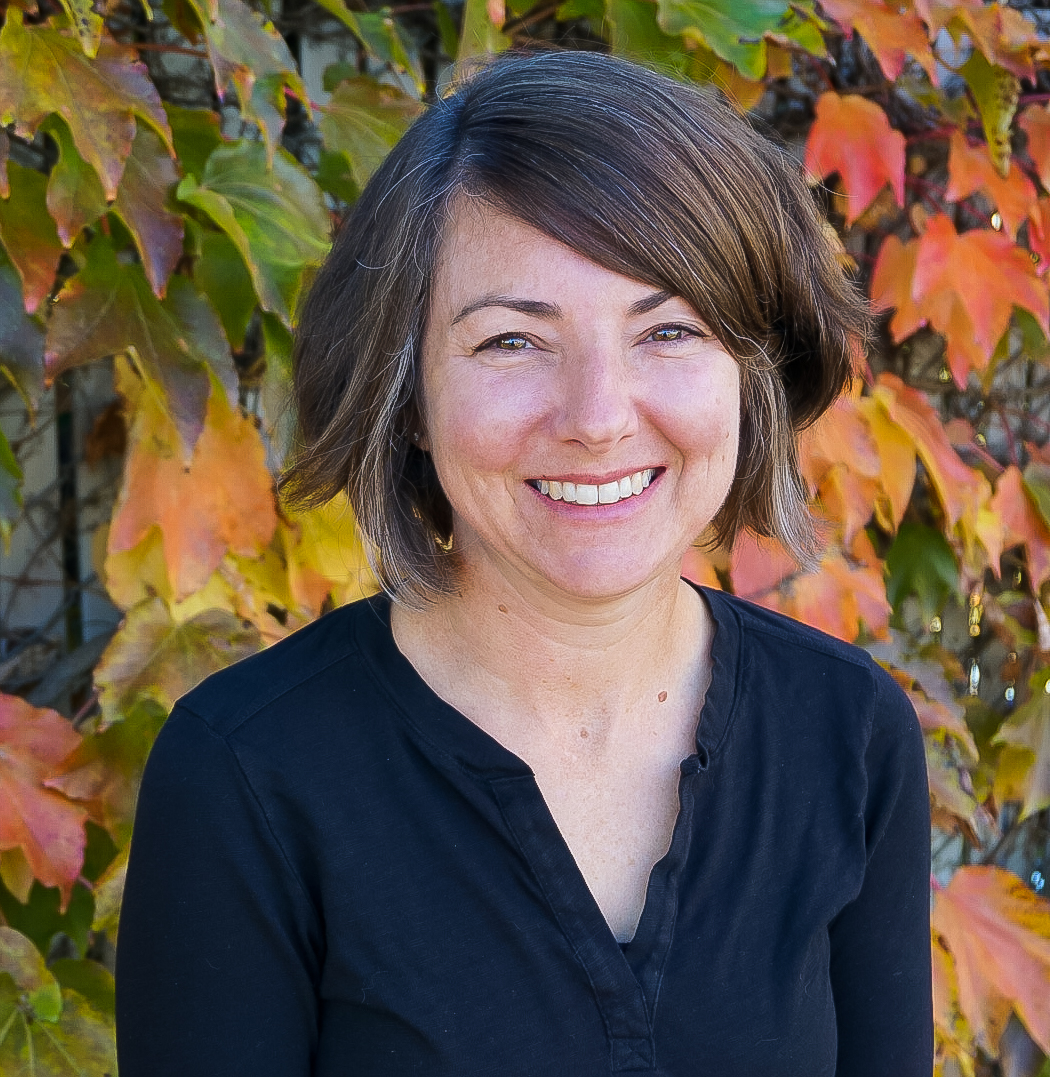 If you happen to glance up when you enter the large atrium in the Student Community Center, you'll notice large skylights of different shades of blues and greens adding color to the space — part of Jenny Fortuna's vibrant mark on campus. Fortuna works as a Interiors and Furniture Services project manager at Design and Construction Management, a position she came to after  13 years at UC Davis Design Services. Through her work in both units, Fortuna has been dedicated to bringing fun to projects she works on.
"I'm not afraid to use bright colors or fun patterns," Fortuna shared. "I want to make people say 'that's such a Jenny pick.'"
Through her work at DCM, Fortuna helps bring spaces on campus to life by helping to choose interior finishes, signage and furniture layout. This work encompasses existing spaces and new construction, which Fortuna especially enjoys working on.
"Seeing a project break ground and rise up under construction is so exciting! I love getting on my boots and hard hat and tromping through a building to see the new spaces!" Fortuna said. "I love envisioning a new space and seeing it come to fruition!"
Fortuna is currently working on the Chemistry addition and first floor renovation, the Coffee Center, and the PSEL data sciences and AI center. As she proposes finishes and furniture, she aims to help create spaces that not only serve the UC Davis community, but also align with the university's sustainability goals.
"With every project, I try to be conscientious of not only time and money, but also sustainability," Fortuna said. "I love working in a place that cares about the impact it has on the environment." Fortuna works to incorporate sustainability by choosing furniture with a long life span, repurposing furniture, and choosing recycled materials where possible.
In addition to valuing the university's leadership in sustainability, Fortuna also appreciates the collaborative nature of the university.
"UC Davis is like a small city! Everyone has an important role in getting things done right on a project," Fortuna said. In her work, Fortuna has collaborated with units across campus including Student Housing & Dining Services, Facilities Management, Safety Services, Special Services and more.
When Fortuna isn't working to improve the campus, she's often enjoying time with her family in Davis, including managing her daughter's soccer team, cooking with her husband and snuggling with her Siamese rescue kitty, Harlow.
Primary Category
Tags